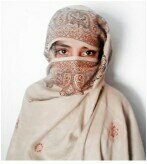 Nayab
Crafts Student at Baacha Khan School, Dargai
Nayab was only 19 when she had to discontinue her studies because of financial crisis. It was a time when she had to give up on her dreams to face the bitter reality of life.
Her father, who worked on daily wages, could only afford two times meal per day while sometimes even the basic needs of life were suppressed to the maximum.
Nayab almost gave up and succumbed to the circumstances till she was informed by a friend about Baacha Khan School Craft Center which served as a light in her dark world. Very quickly, she mastered the art of knitting and stitching and turned her fortune around. She started receiving orders on daily basis and became financially independent.
She was finally able to get admission in Bachelors with her own money and is now meeting the daily needs of her family with the money she earns through stitching.
Nayab says she could not have imagined a better life or her dream of continuing education, had she not found Baacha Khan School Craft Center.
Her father is proud of her who thinks his daughter has shared the family's burden rather than becoming burden on the family.