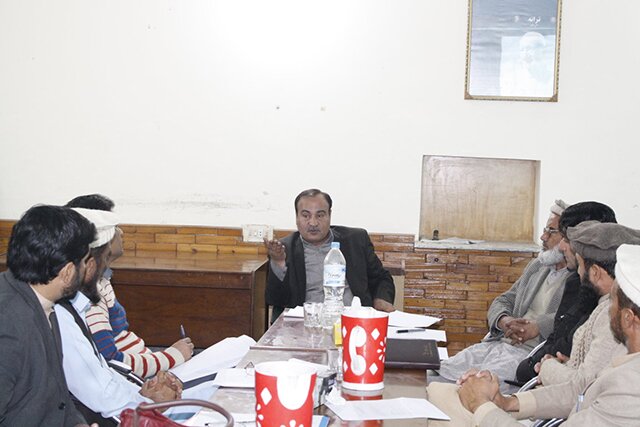 Principals' meeting
February 13, 2018
"The Critical Model of Education is the greatest strength that we need to carry forward. This model of education is an amalgamation of critical activities, lesson planning, activity based learning, non violence and culture education model. It gives every child the opportunity to exhibit his/her talents in a non violent environment. It is now needed that this model is taken forward with consistency and persistence. We should never forget that we are working for a historic movement and are rendering our responsibilities towards a noble cause.", said Dr. Khadim Hussain while concluding the monthly principals' meeting held at the BKTEF head office on February 13, 2017.
Every principal talked in detail about the following agenda points.
The overall situation in Schools
Preparation for Board Exams
Advertisement for new admissions
Charity shows
Bacha Khan Reading Skills Development Program
Success stories and Schools' activities pictures
Schools' Buildings
Paper pattern
MD BKTEF further pointed out that a channelized paper pattern was needed, with a proper questions bank system along with well known learning objectives so that a child's physical, analytical and creative development could be assessed.
He also mentioned that transparency in terms of Financial Management both within the Head Office and the Schools was needed so that mistrust could be avoided.
The meeting was attended by all principals of Baacha Khan Schools, members of the MD Office, Department of Schools Management, and Field Department, Department of Financial Management, Media Officer and Admin Department.
Meeting was ended with a vote of thanks from the MD BKTEF Dr. Khadim Hussain.