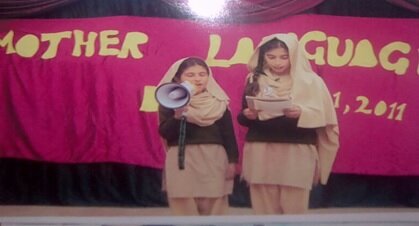 Sumaira Mumtaz

Sumaira Mumtaz has proved to be a phenomenal student of Baacha Khan School Charsadda who competed in FSc Level country level debates in Lahore and Asian Declamation Contest Bankok Thailandin in 2011. She has been a brilliant stage performer and has demonstrated exemplary performance in stage shows, moderation, speeches, painting and sports.
Unlike the normal debates where two candidates debate over a particular topic, Sumaira could not find a mate to argue against the given topic Asian Declamation Contest Banko, hence she decided to be her own competitor as well; She spoke half an hour in favor of the particular topic and half an hour against it. She was highly applauded by the participants and ultimately won the debate competition leaving the audience mesmerized with her talent.
Sumaira has proved herself to be an all-rounder who has been making Baacha Khan School and her teachers proud.