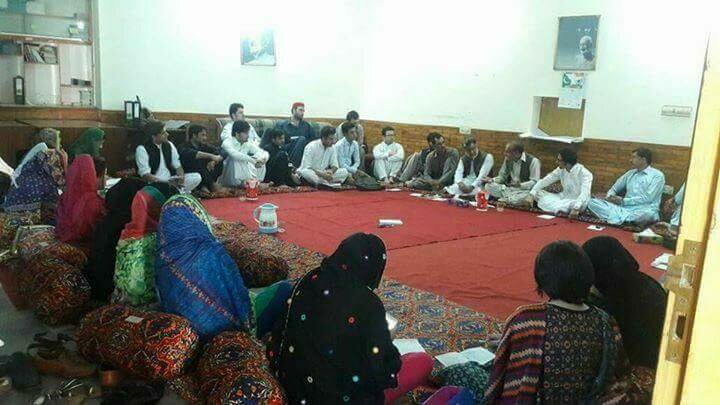 The 8th monthly study circle for Baacha Khan Fellows was held at the head office of Baacha Khan Trust Educational Foundation (BKTEF) Peshawar on April 1 2017.
Large number of Fellows from Peshawar, Malakand, Mardan, Charsadda, Tank, Nowshehra, Waziristan and Shangla participated in the study circle.
After session on introduction and brief background, the participants held open discussions on the following issues:
Visit of Fellows to Afghanistan.
The Khudai Khidmatgar narrative of human dignity, national consciousness, gender equity, alternative model of education and social justice.
The emerging geo-political scenarios of the region.
Among others, Momin Khan, Wagma Feroz, Afsar Afghan, said Rasool Bitani, Shafi Ullah, Sulaiman Yousafzai, Shafiq Gigyani, Madeeha, Salman, Imad Khalil , Isma and Dr.Zubair Hasrat threw light on various aspects of the above themes.
Dr.Khadim Hussain concluded the discussion of the study circle. He added that coordinated efforts by various organizations are required to take forward the enlightened narrative of progressive Pashtun Nationalism and pluralist democracy.
To take forward progressive narrative, the participants discussed many points including:
Effective coordination tools including social media and text messages should be made use of.
Use of Electronic media.
Peace Walks.
Regular Study circles.
The next study circle was decided to be held on May 6, 2017 at 11 am in the head office of the BKTEF. The texts decided for the study circle are drama "Dard" by Amir Nawaz Khan Jalia and 'Afghanistan as heart of Asia' by Dr.Khadim Hussain.